We have a wide and original range of natural stone slabs and bush-hammered marbles, softened in the old-fashioned way, calibrated or not, porcelain stoneware… for terraces, patios, porches, swimming pool surrounds and decks, winter gardens, public projects…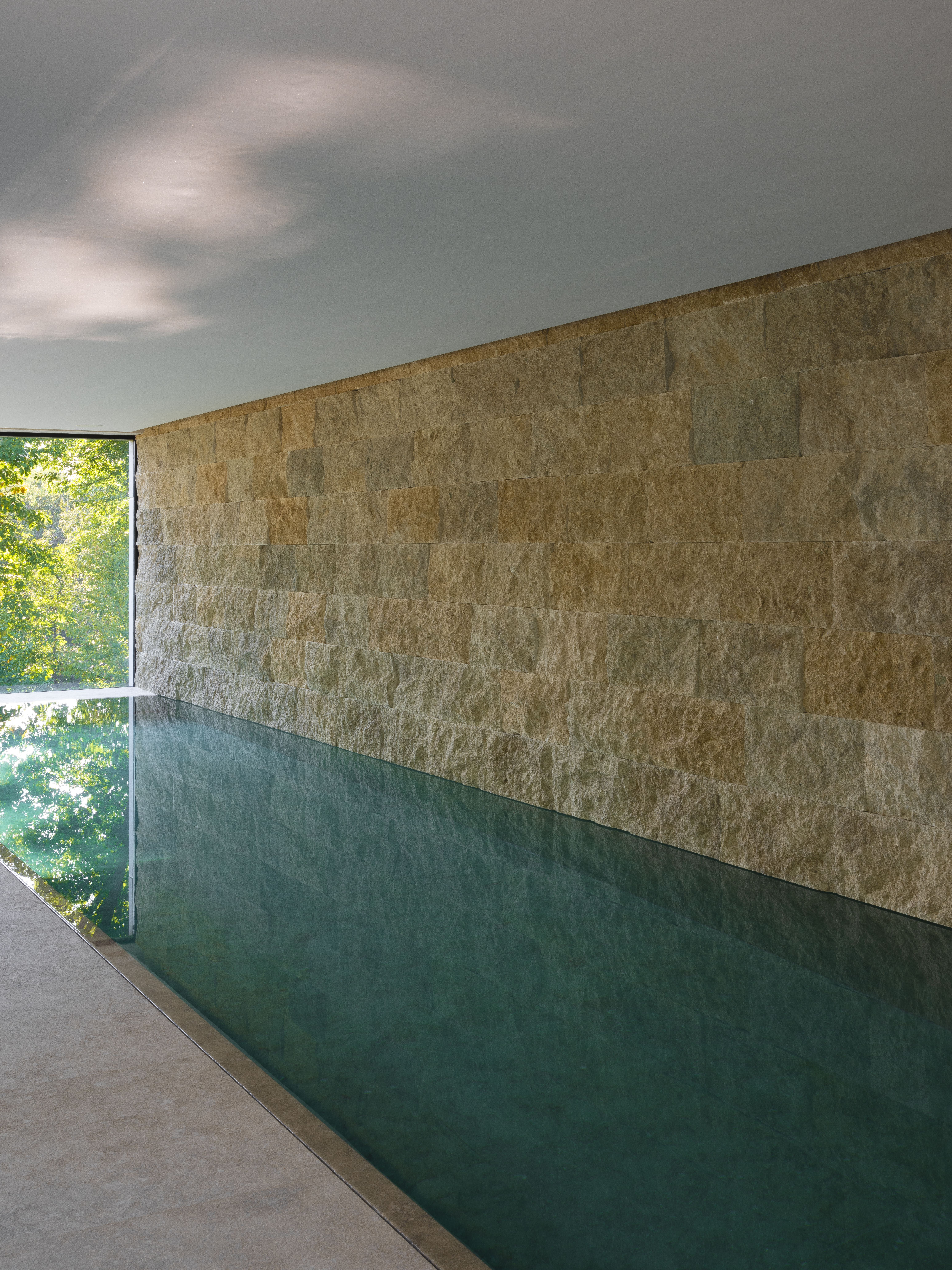 Elegant & contemporary pool
Indoor swimming pool entirely made of Italian stone: the wall is made of marble crust.
The beach and the pool in the flamed finish of the same stone. Project: Instore.
Mosaics for swimming pool
Some of mosaics can be used outdoors, each with its own specific characteristics and installation instructions.
Given the difficulty of choosing a suitable covering for swimming pools indoors or outdoors, we suggest that you contact us so that we can meet you in our showroom and discuss the right products with you.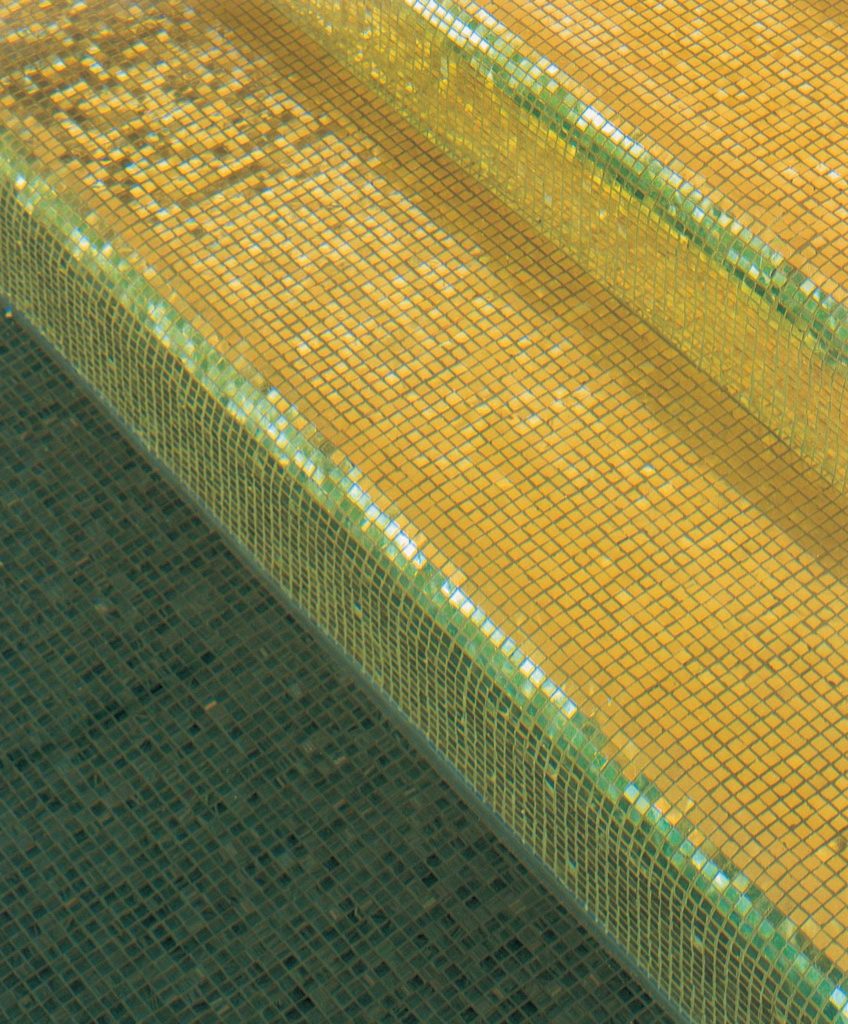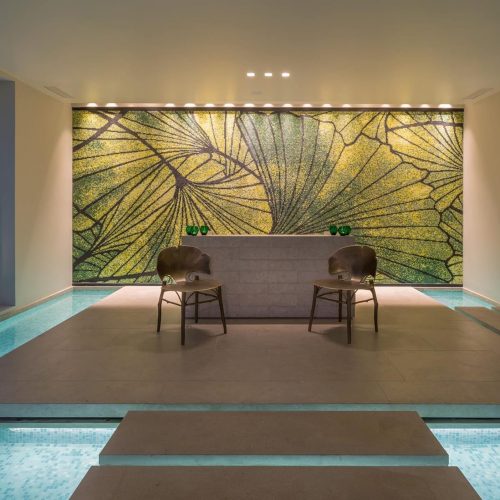 Pool in a soft mix of colours
Spa resort in Mykonos: pool made of a soft mix of white / turquoise glass mosaics.
On the back wall there is a handmade drawing realised in mosaics, beautifully matching the colours used in the rest of the building. 
We have a wide and original range of natural stone slabs and bush-hammered marbles, softened in the old-fashioned way, calibrated or not, porcelain stoneware… for terraces, patios, porches, swimming pool surrounds and decks, winter gardens, public projects…
You are interested in our know-how to decorate your pool ?
Viewing is by appointment only. Come and discover extensive collections in our showroom, located at 88 Rue Tenbosch B-1050 Brussels.