Our marble mosaics come in more than 50 different marbles and are offered in different finishes (polished, honed, old-fashioned honed, satin-finished) and different sizes and patterns.
We offer a wide variety of collections, including listels, friezes, designs, decorations and carpets, which will guarantee a luxurious and elegant finish to your walls and floors.
With our marble mosaics the possibilities are endless. We have more than 1,000 different "standard" decors at your disposal, which can also be adapted to your own taste.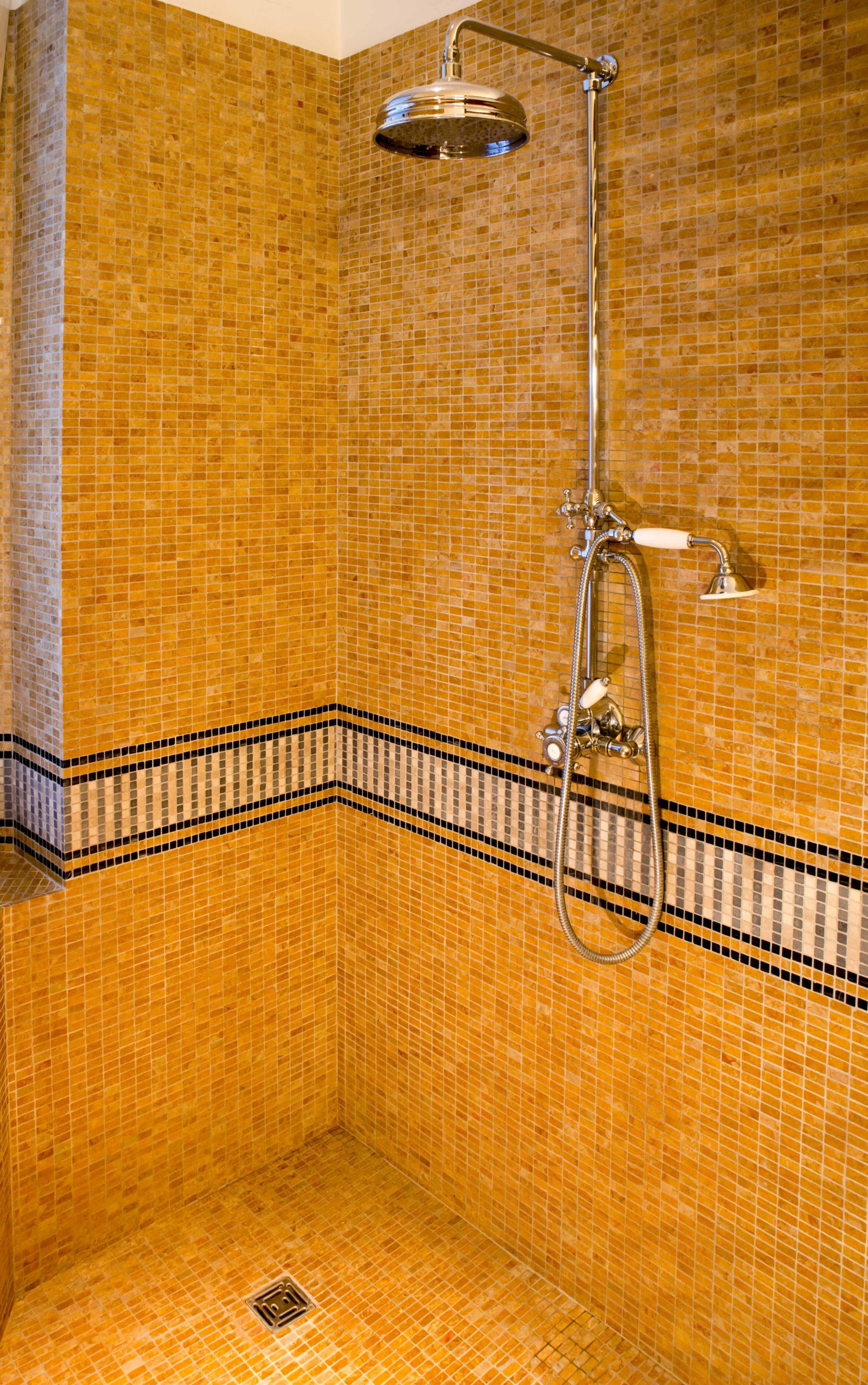 Bathroom from the 1930s renovated with marble mosaics: in a warm tone. The frieze harmonises perfectly with the taps and washbasins.
In a much more contemporary style, both in terms of the colours and the shapes chosen. This bathroom, made in Carrara marble for the washbasin shelf and the mosaics in the shower, complements well the anthracite grey natural stone.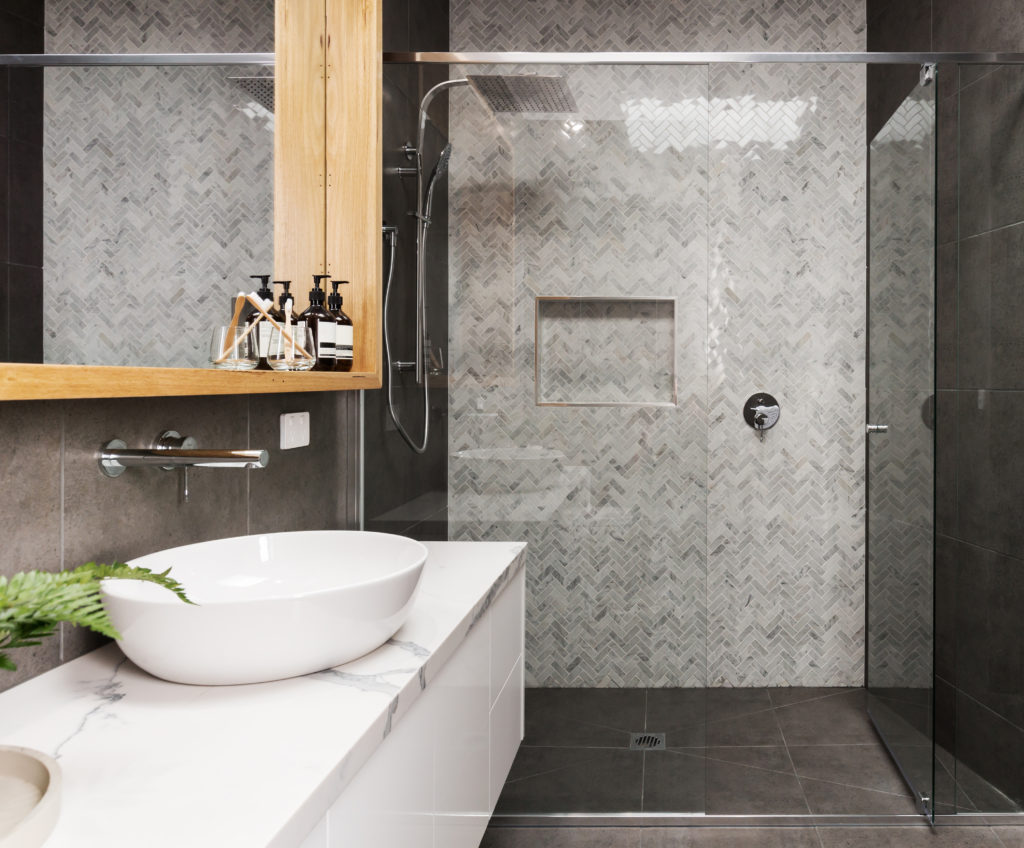 Individual creations are possible: from the most classic to the more contemporary.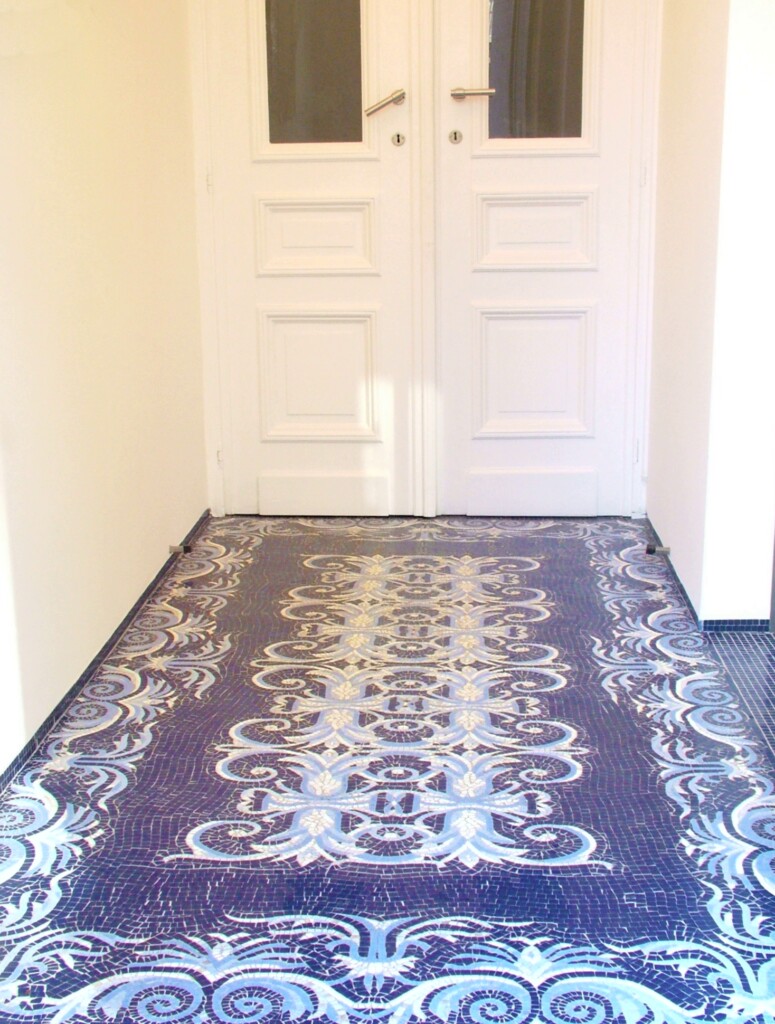 The entrance hall of this early 20th century house is renovated with a marble mosaic carpet. Created in distinctive colours, it has a surprising and contemporary look.
Very classic bathroom with beige-brown mosaic flooring.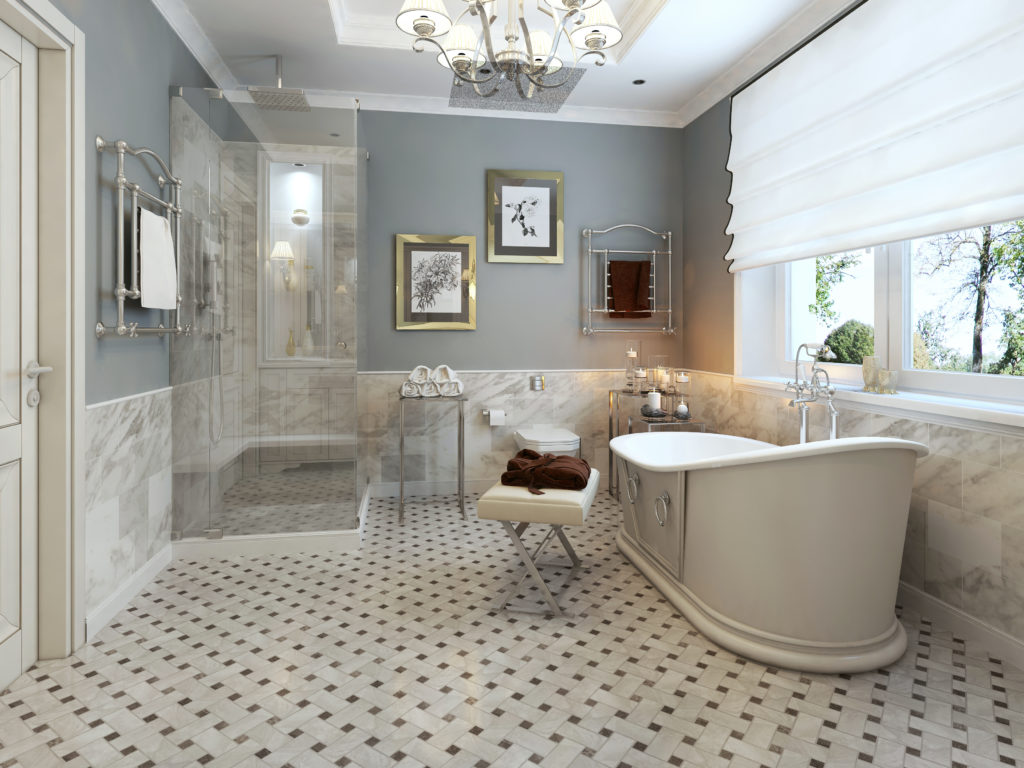 You are interested in our marble mosaics?
Viewing is by appointment only. Come and discover extensive collections in our showroom, located at 88 Rue Tenbosch B-1050 Brussels.