Mosaics are particularly resistant and non-slip thanks to their structure: ideal qualities for bathrooms, showers, toilets, hammams, fountains, swimming pools, baths, shower cubicles, washbasins, bathing establishments, fitness and wellness centres…
Most of our glass mosaics can be used for swimming pools, each with its own specific characteristics and installation instructions.
We have a wide range of swimming pool mosaics. We offer a wide range of patterns and colours, which you can discover in our showroom in Brussels.
Our swimming pool mosaics
Indoor swimming pool made of a mixture of glass mosaics in blue colours. The overall decoration exudes harmony, serenity and well-being.
This swimming pool is made of glass mosaics in shades of blue with the hotel's logo on the wall.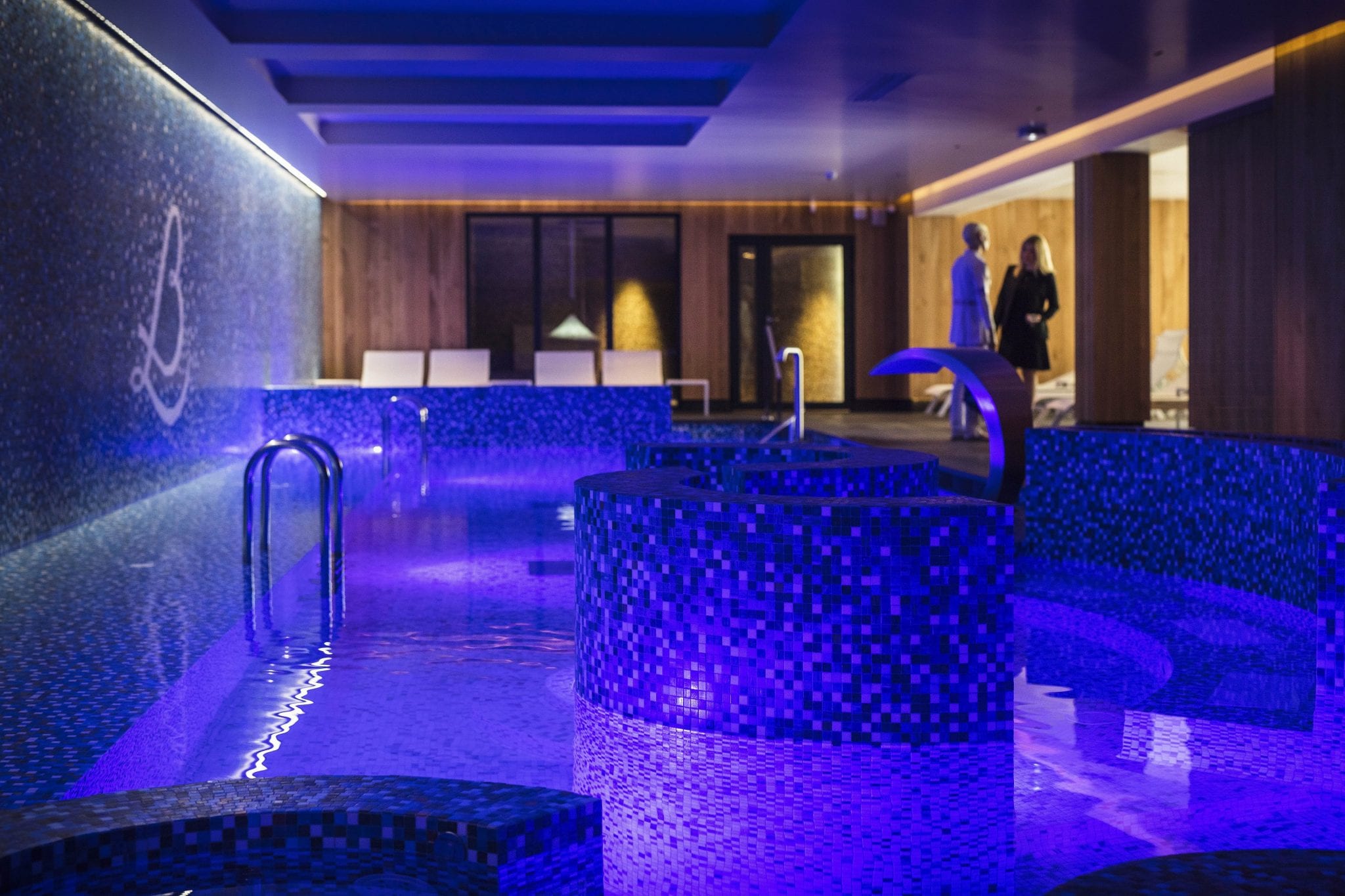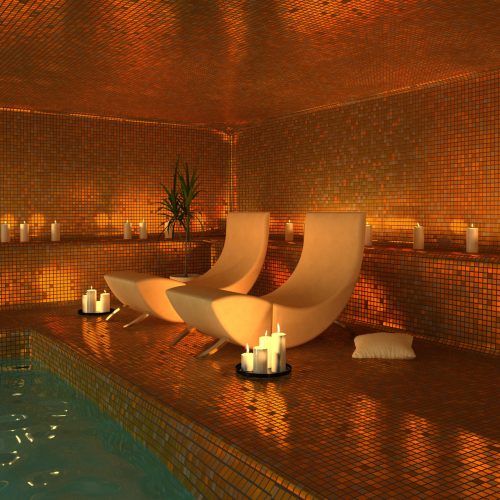 Our metallic glass mosaics
Magnificent indoor swimming pool entirely made of metallised glass mosaics of bronze colour. Warmth and relaxation guaranteed.
Our gradation of glass mosaics
This Spa & swimming pool area are covered with glass mosaics: in a gradation starting from a deep blue and ending in shades of yellow.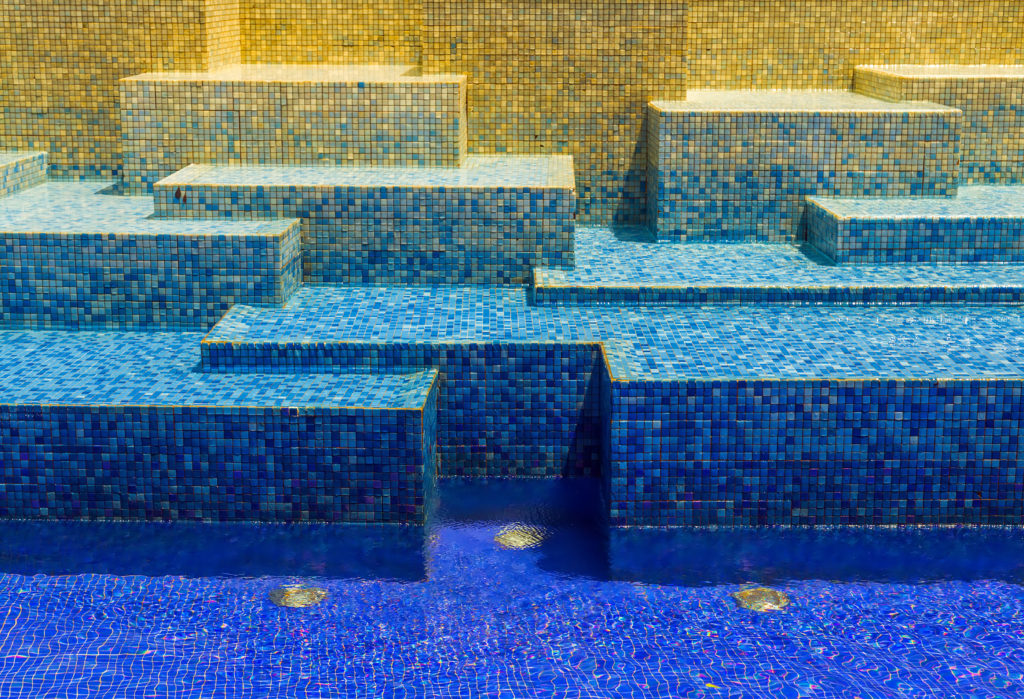 You are interested in our swimming pools mosaics?
Viewing is by appointment only. Come and discover extensive collections in our showroom, located at 88 Rue Tenbosch B-1050 Brussels.