Hammam, is an Arabic term meaning "hot water". It is also known as Turkish bath; it is a wet steam bath that has its origins in the Roman thermal baths. In its present form, the hammam is attracting more and more people, due to its widely recognised benefits.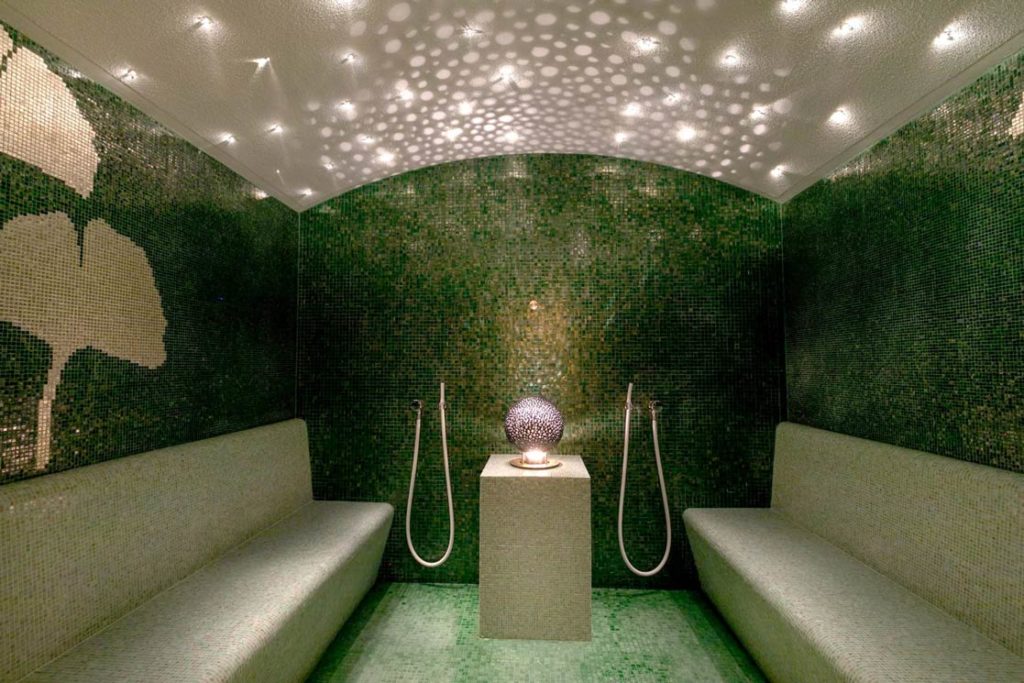 An invitation to relaxation
The hammam is an invitation to relax: it is an excellent way to unwind, clear your head and forget your worries. The hot steam has a beneficial effect on the skin and muscles. The sensation of warmth plunges the body into a state of utter relaxation.
Contrary to what one might imagine, the cold shower after leaving the hammam will be very pleasant and invigorating. You will come out of the hammam in a heightened state of well-being.
Plain mosaics and sumptuous floral decoration give this hammam an incredibly special cachet.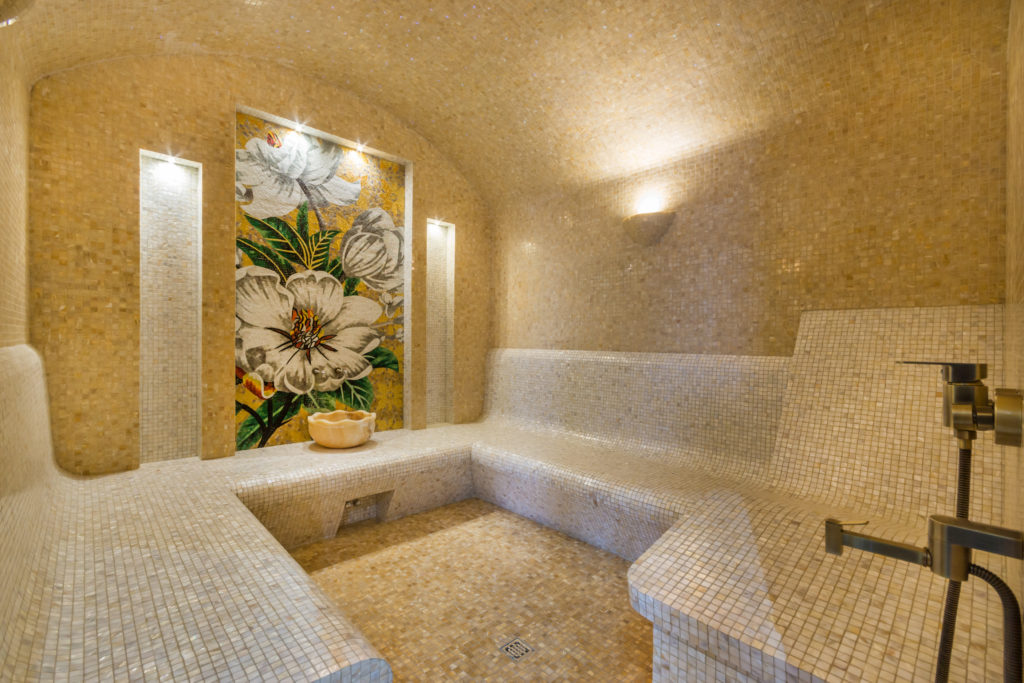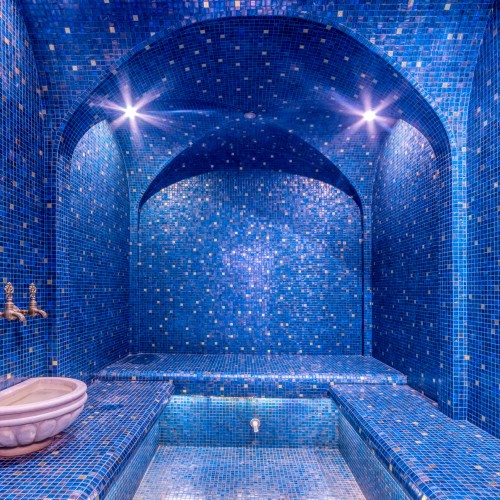 It can be built completely to measure, giving it shape, dimension, material and colour according to the taste of each person. This one seems to come straight out of the tales of the "Thousand and One Nights".
Hammam entirely decorated with glass mosaics, in a mixture of predominantly red.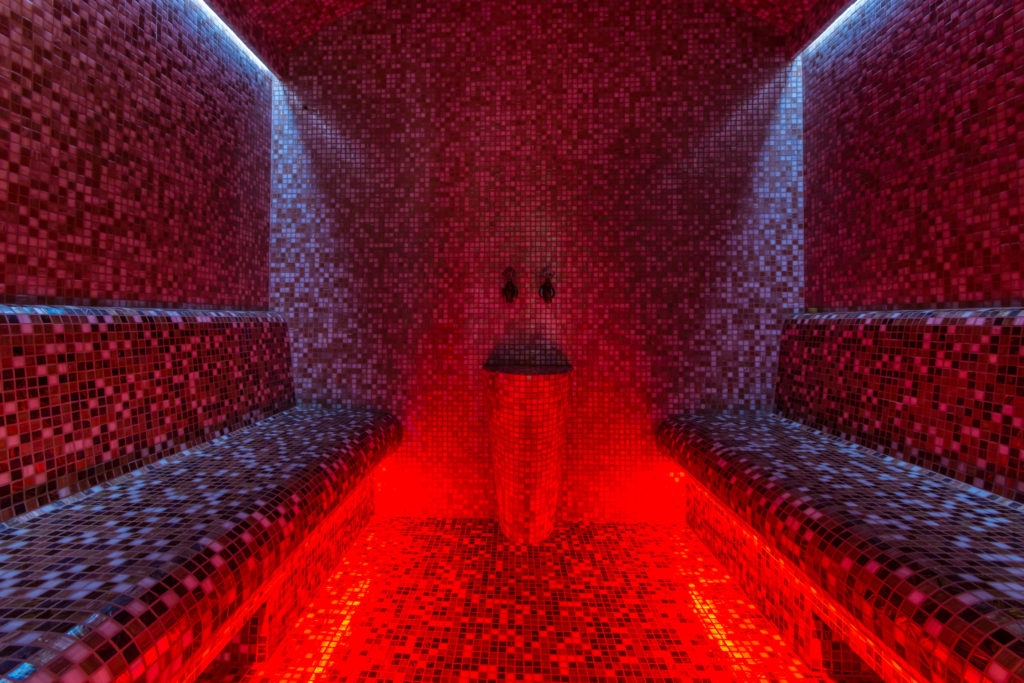 Are you interested in our materials for the creation of your hammam?
Viewing is by appointment only.  Come and discover extensive collections in our showroom, located at 88 Rue Tenbosch B-1050 Brussels.