Glass mosaics are one of the most popular choices. Indeed, their uses are multiple: swimming pools, bathrooms, kitchens, floors, walls, hammams, columns, decorations – and more besides. They are easy to maintain and have very elegant aesthetics. Glass mosaic is an ideal choice if easy maintenance is desired.
More than 1,000 colours of glass mosaics
We offer an extensive range of glass mosaics in different shapes and sizes: round, oval, square… in 1cmx1cm, 1.5cmx1.5cm, 2cmx2cm, 2.3cmx2.3cm and many finishes & effects: bright and luminous colours, pearly and iridescent colours, transparent and transparent pearly colours, understated colours…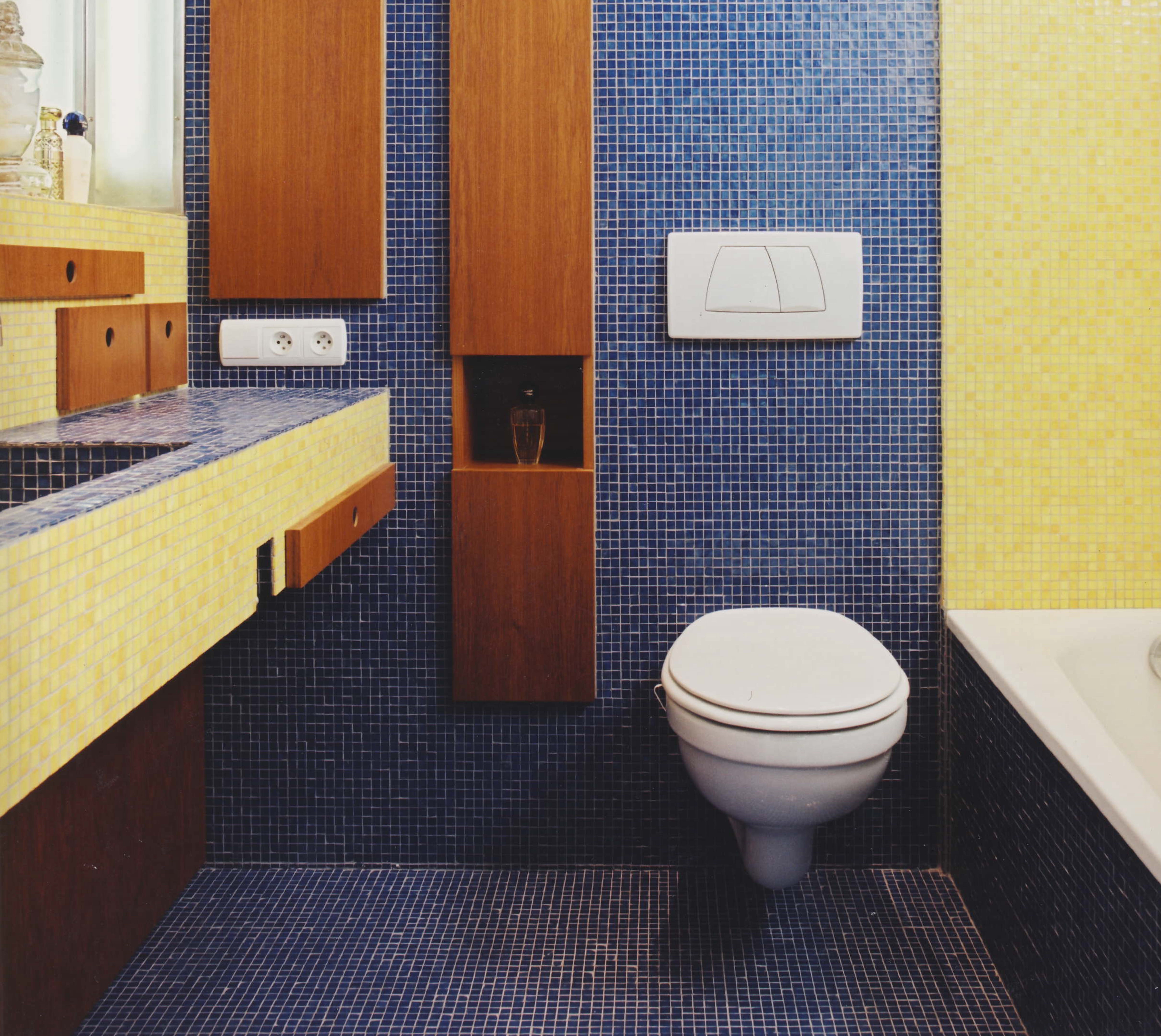 Contemporary bathroom made in a navy blue and yellow-orange colour that matches perfectly with the wood. Archi: Georges Hirsch.
Our combinations are virtually endless.
We offer you standard ones, but in fact in each range you can select the colours and mix of your own choice.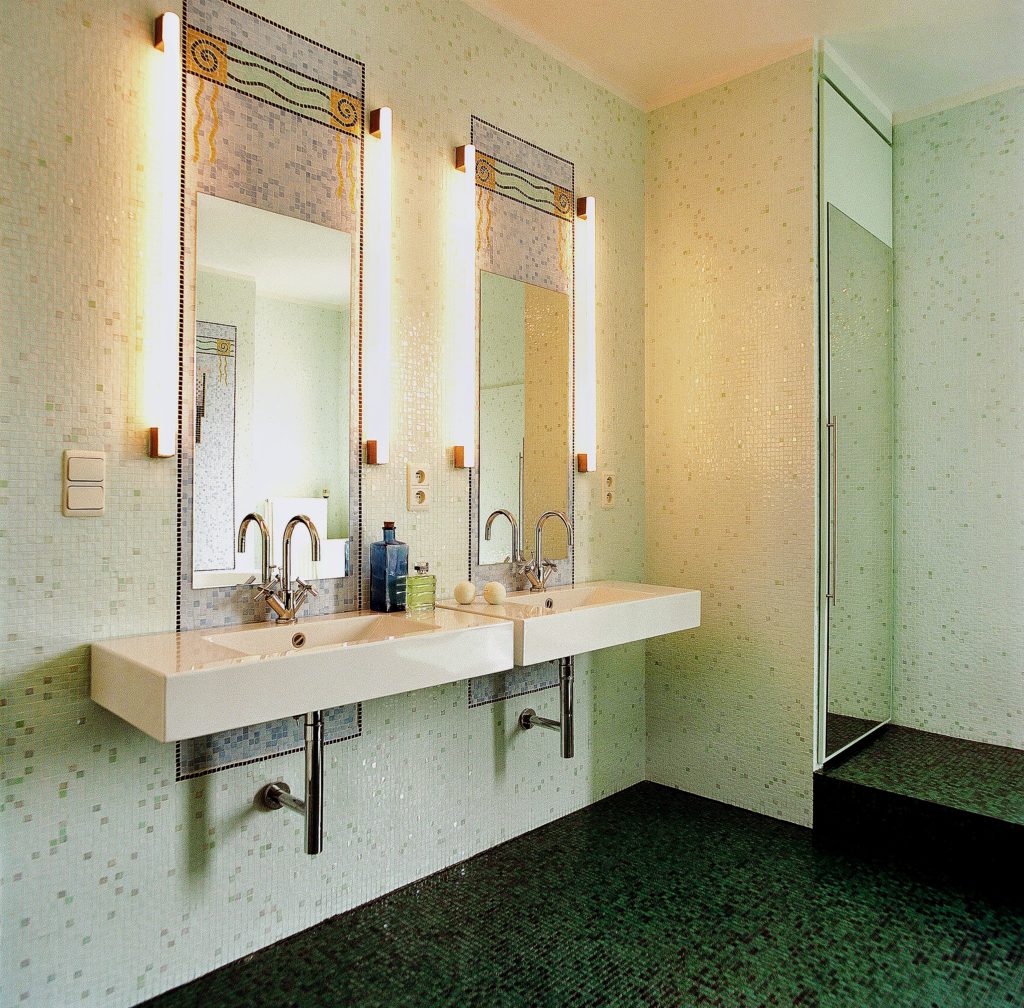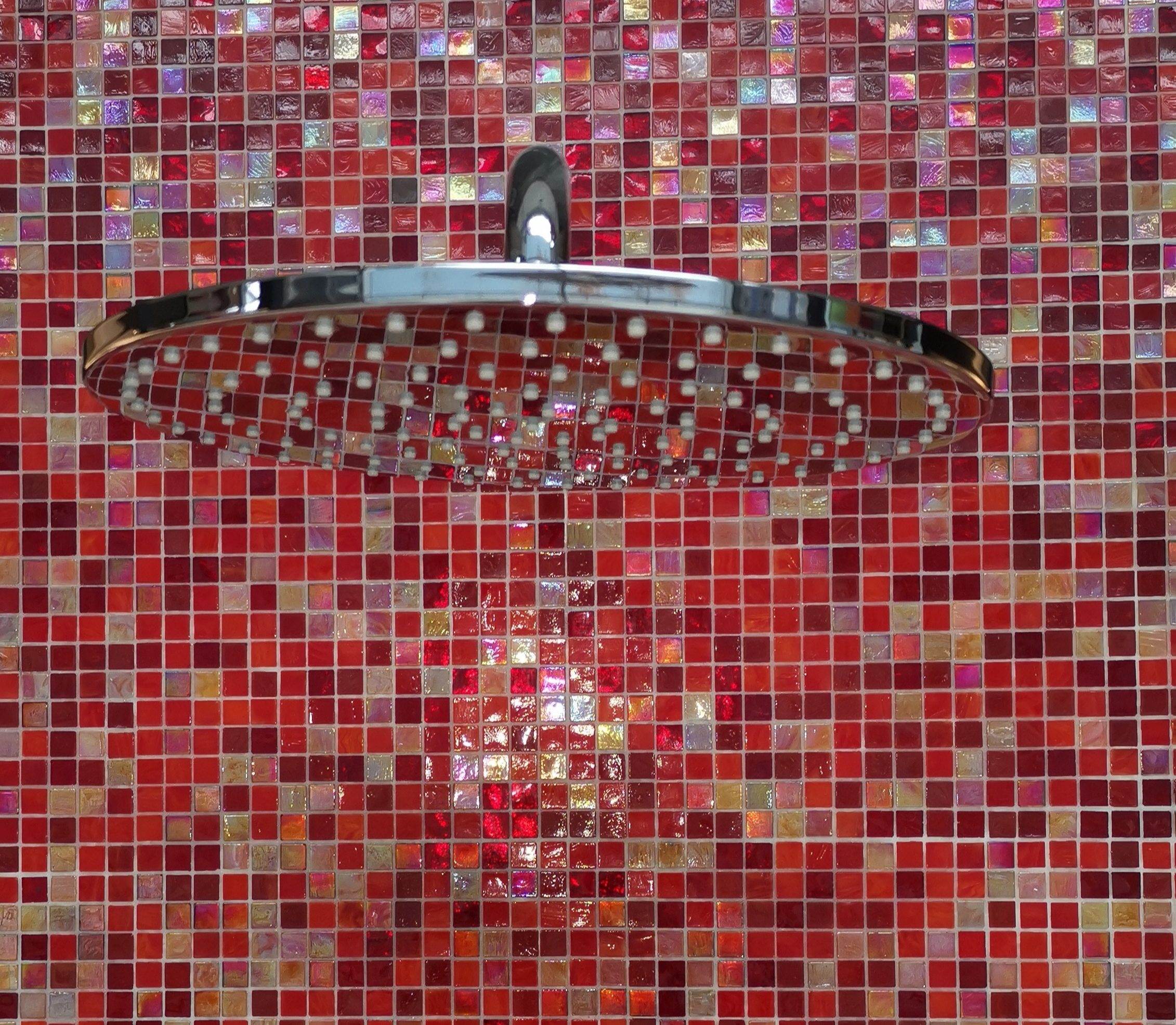 Thanks to their exceptional chromatic structure, we can offer you outstanding ranges of glass mosaics. We go from the most plain to the most creative ones available on the market.
We can offer you ready-made decors or you can come with your own designs. Custom-made designs allow you the flexibility to create something beautiful exactly as you want. Free your creativity!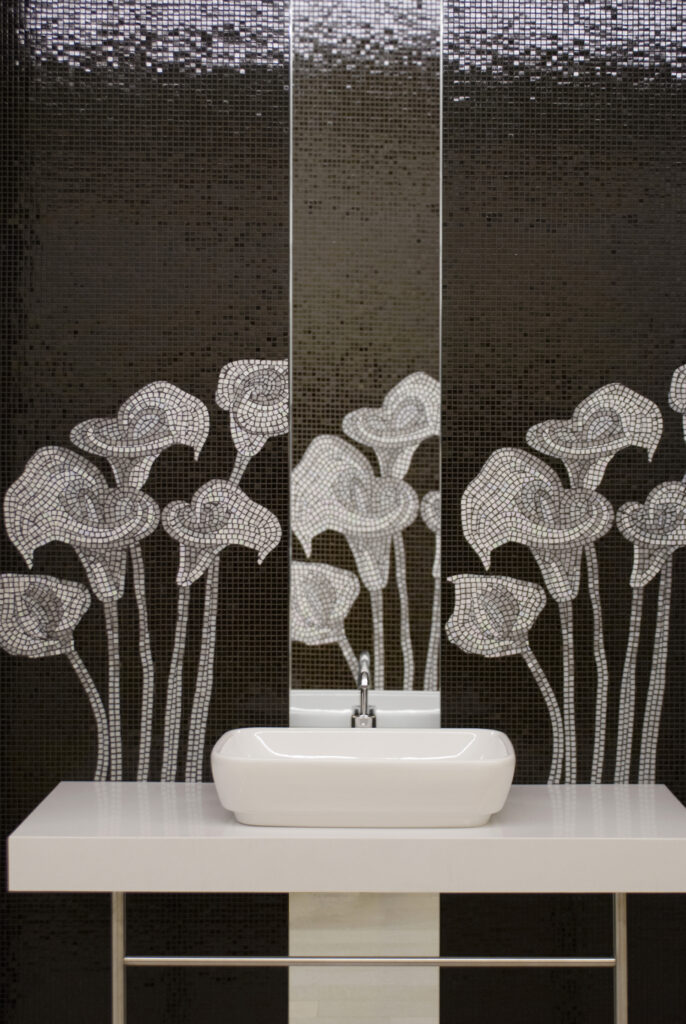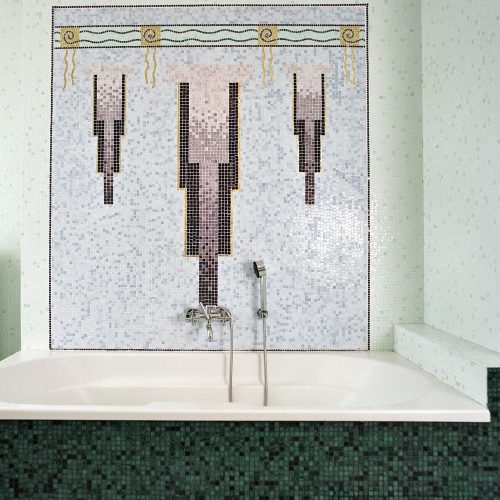 All decor examples in our catalogues, pictures or drawings can be pixelated, giving them a more contemporary look, and are available in an impressive choice of colours.
Are you interested in our glass mosaics?
Viewing is by appointment only. Come and discover extensive collections in our showroom, located at 88 Rue Tenbosch B-1050 Brussels.