We have a wide and original range of natural stone slabs and bush-hammered marbles, softened in the old-fashioned way, textured or not, porcelain stoneware… for terraces, patios, porches, swimming pool surrounds and decks, winter gardens, public projects…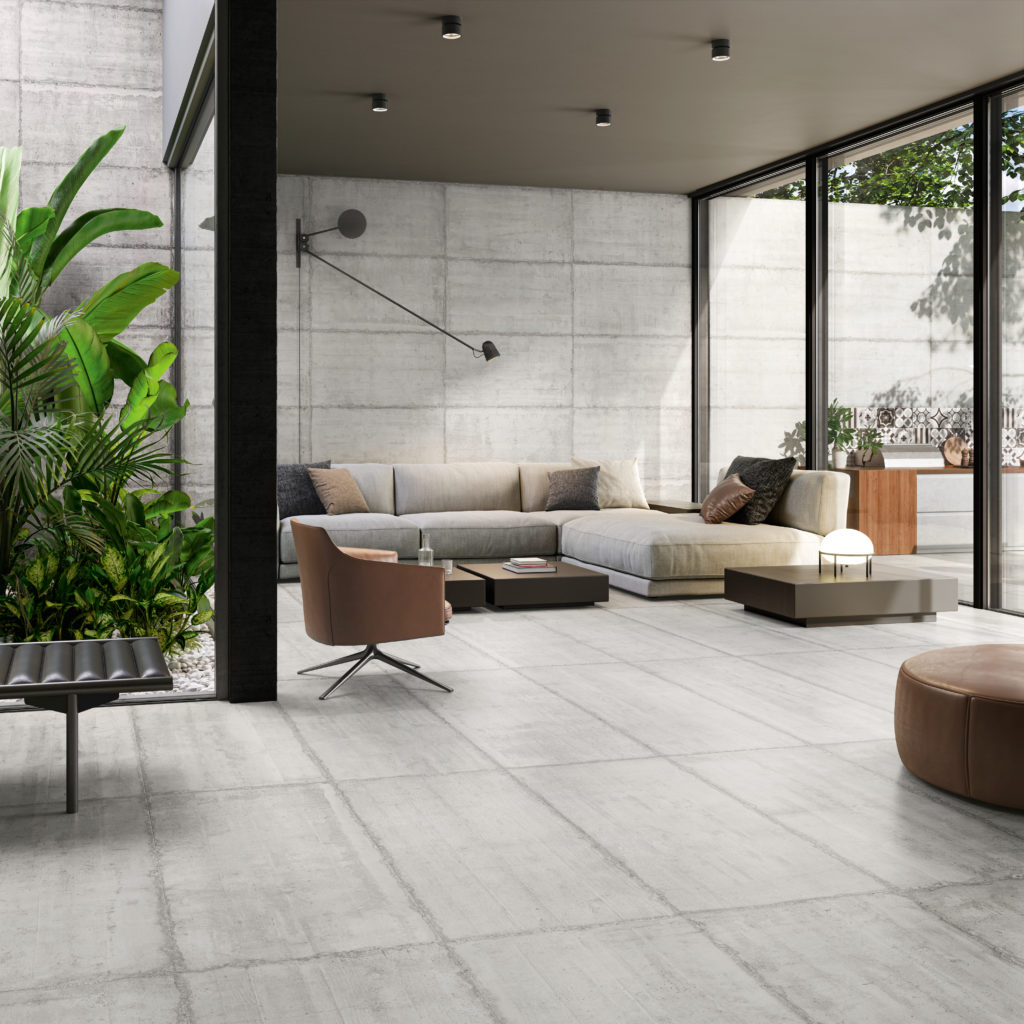 Semi-covered concrete optical illusion terrace
The floor of this house in porcelain stoneware, imitating concrete, continues beautifully on the terrace. This continuity makes it possible to pass from the inside to the outside in a completely seamless way.
The porcelain stoneware, an imitation of natural stone, gives this terrace a very warm character.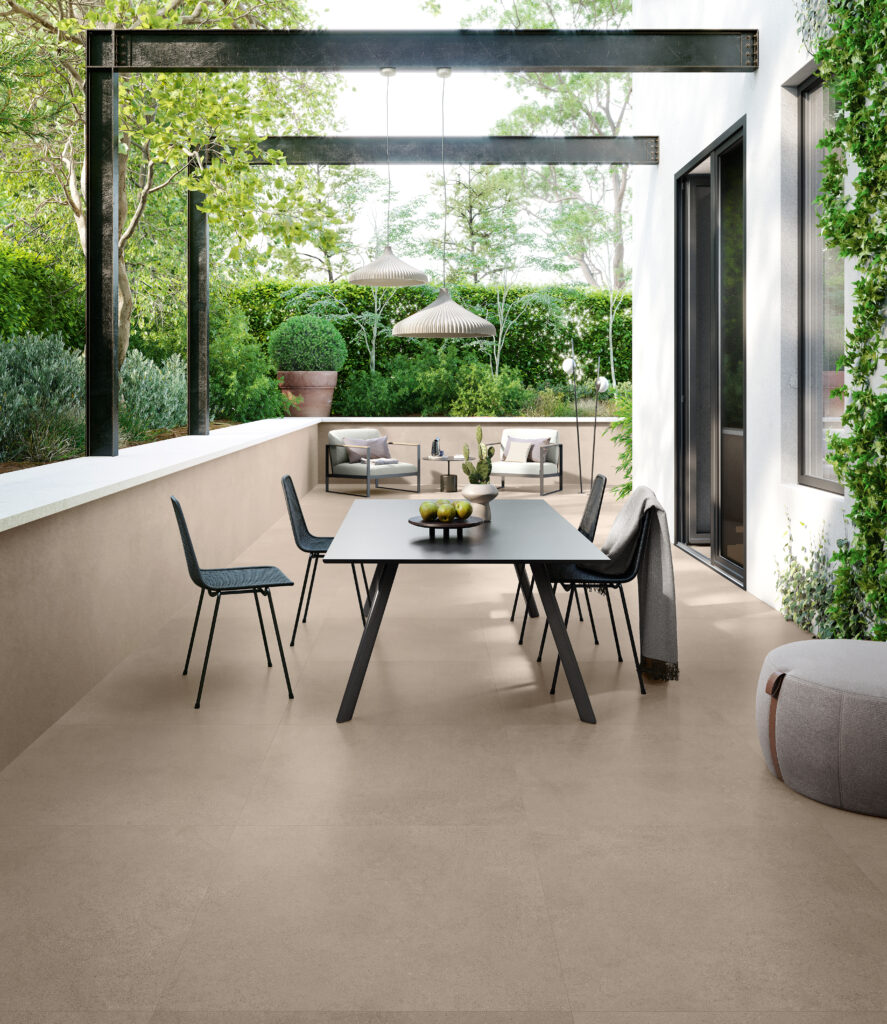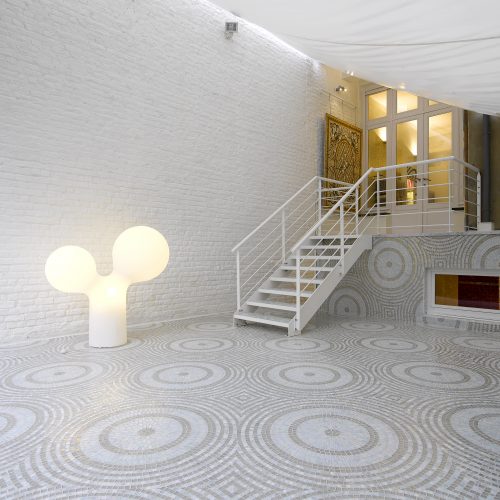 The terrace made of glass mosaic is suitable for Belgium. Three different shades of whites have been used to create this amazing glass decor.
You are interested in our materials for terraces ?
Viewing is by appointment only. Come and discover extensive collections in our showroom, located at 88 Rue Tenbosch B-1050 Brussels.